Welcome to Coyote's Game Other Native American Crafts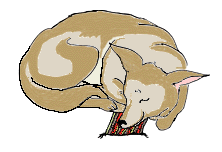 Don't want to order on-line? Use our toll-free order number (800) 952-5214.
Visit The Coyote's Game Blog! Native American news, features and crafts information
Go to Blog
Dream catchers, Native American holiday ornaments and a bit of this and that.
Dream catchers are one of the best know and collected Native American crafts. They come in all sizes and materials. Coyote's Game offers big, colorful one of a kind dream catchers beaded by Navajo Marjorie Bilagody.
We also carry traditional Ojibwe red willow dream catchers. The story of dream catchers began with the Ojibwe people of the northern forests two hundred years before European explorers came to North America. They started weaving dream catchers of red willow and sinew to protect their children from bad dreams. Lac du Flambeau Ojibwe elder Michael Chosa still makes red willow dream catchers in the traditional way, although he uses artificial sinew for the web. He hand shapes and decorates each dream catcher, finishing it with a small pouch of Ojibwe "tobacco."
Let our hand made American Indian ornaments make the holidays brighter. The Coyote's Game Tree Ornaments section offers ornaments made from wood, clay and mixed media.
Except for some of the holiday ornaments, all items shown in this section are one of a kind.
We encourage you to email us with any questions you may have about our merchandise.
Email us at

© 1999-2014 Coyote's Game. Reproduction without permission is prohibited.