Welcome to Coyote's Game Native American Silver Jewelry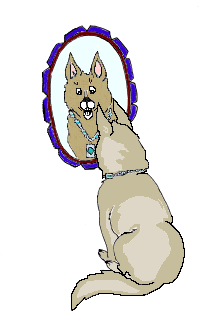 Don't want to order on-line? Use our toll-free order number (800) 952-5214.
Visit The Coyote's Game Blog! Native American news, features and crafts information
Go to Blog
Native American craftsmen in the Southwest learned silversmithing from the Spanish. Some of their early jewelry was reshaped from Spanish silver coins, bells, crosses and other ornaments. The skill was passed from one tribe to another and fine silverwork became an accepted way of earning money and prestige.
Today's American Indian silversmiths create jewelry with both traditional and modern designs using a variety of metals and stones from around the world. Their work may include a spectrum of techniques including inlay, overlay, stamping, shadowbox and cut out.
All of the items in the Coyote's Game Native American Silver section are made by individuals or families and are mostly one of a kind, since this is part of the American Indian crafts tradition. We invite you to browse the work of Zuni silversmiths Strallie and Sheryl Edaakie as well as that of Kewa Pueblo silversmith Joe Chavez.
We are happy to answer any questions you may have about individual items, and, on request, to provide more, or larger pictures of one or two items.
Our goal is to offer good quality, reasonably priced jewelry. For that reason, sometimes we will have more of one type of jewelry than another. We buy what the artists have to sell at any given time.
We encourage you to email us with any questions you may have about our merchandise.
Email us at

© 1999-2014 Coyote's Game. Reproduction without permission is prohibited.